Introducing The All-New

Cornerstone Builder
Build websites faster than ever with clean code output, excellent performance, an incredible interface, and endless possibilities. In fact, one of our users built this (in CS) 24 hours after we asked him to 😮
See Cornerstone In Action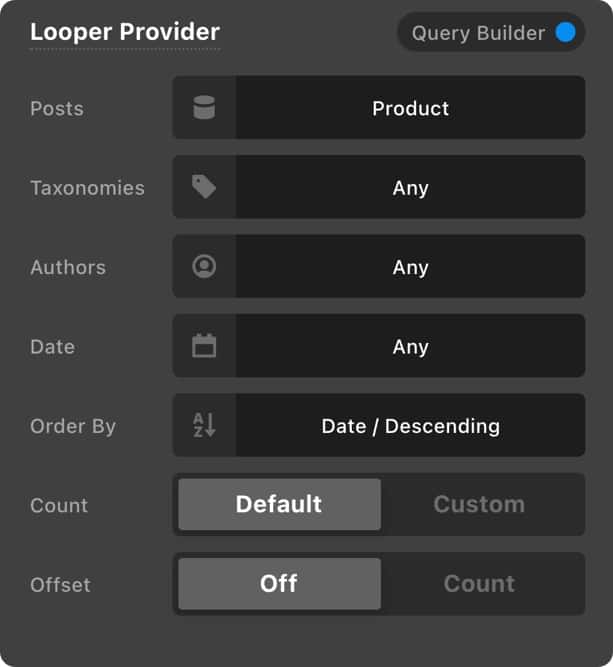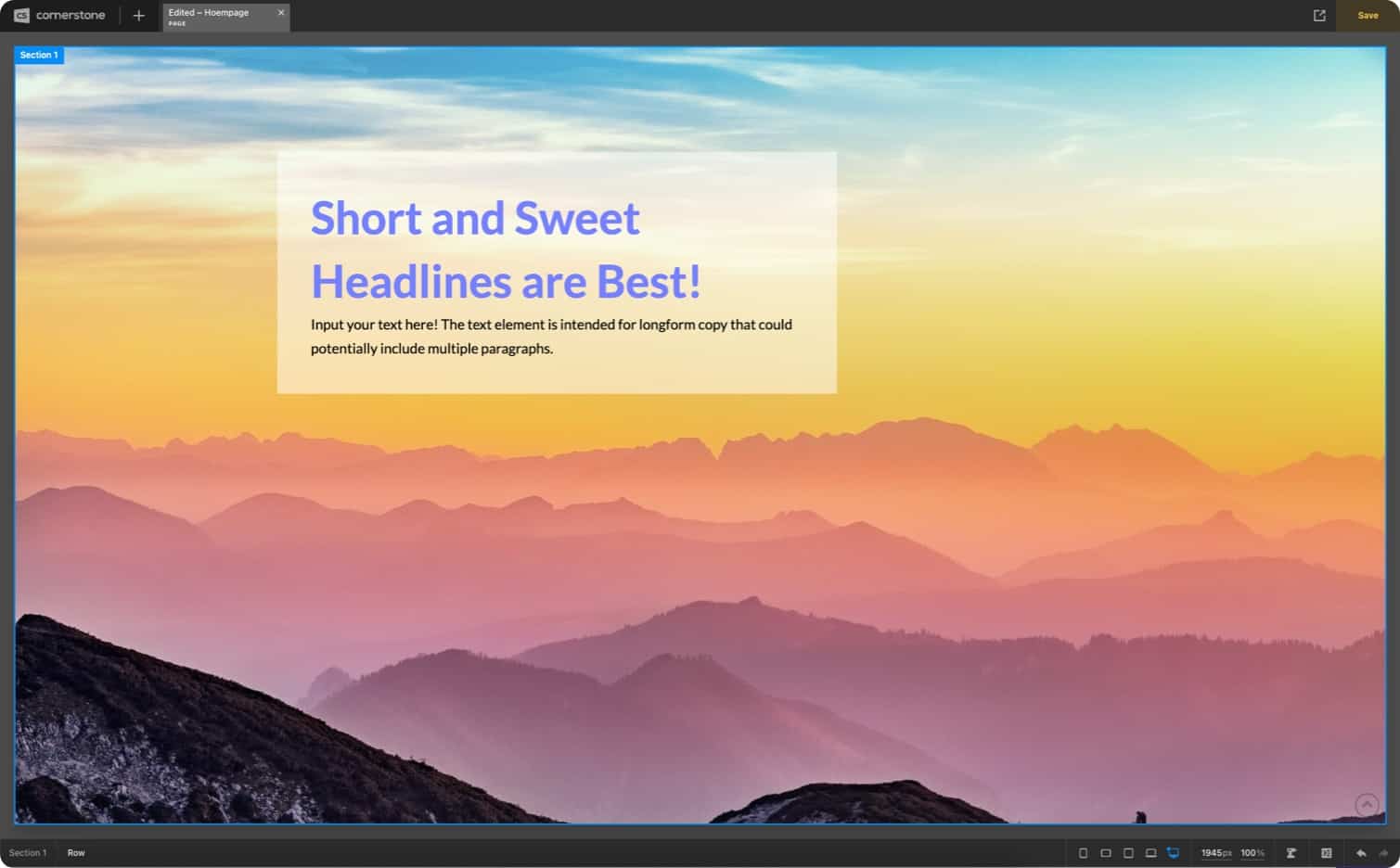 A solid platform requires a solid foundation
Cornerstone doesn't just allow you to build beautiful sites. It's been built from the ground-up to enable beautiful output – with great power comes great responsibility.
Cornerstone is built upon a lean stylistic foundation ensuring that you use what you need – no more no less.
All elements have their own styling options and they are optimized in one output – no inline styles here.
We've taken the concept of atomic design to the next level. Markup, styling, and scripting are all highly reusable.
Cornerstone creates a solid foundation for search performance and markup yet gives you the ability to customize.
ARIA can be intimidating, Cornerstone's clean markup includes pre-structured ARIA that can be customized as needed.
Cornerstone has been retooled from the ground up. It's lightweight, blazing fast and is continuously being improved.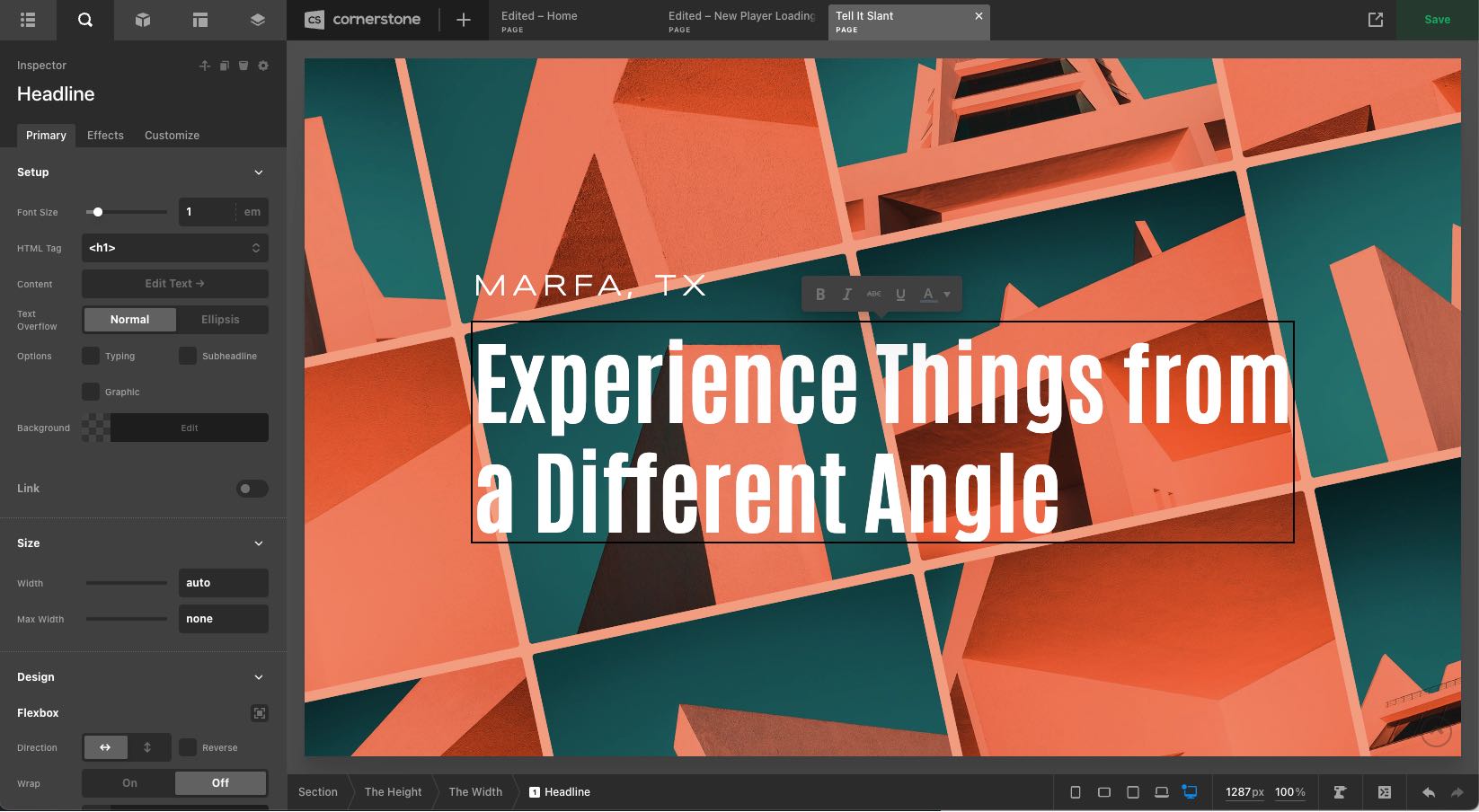 One unified interface for your entire workflow
Cornerstone is a professional-grade, all-in-one site building platform that sits on top of WordPress and opens up a whole new world of possibilities. Effortlessly create, edit, and assign headers, footers, pages, archives, singles, WC shop archive and WC product pages.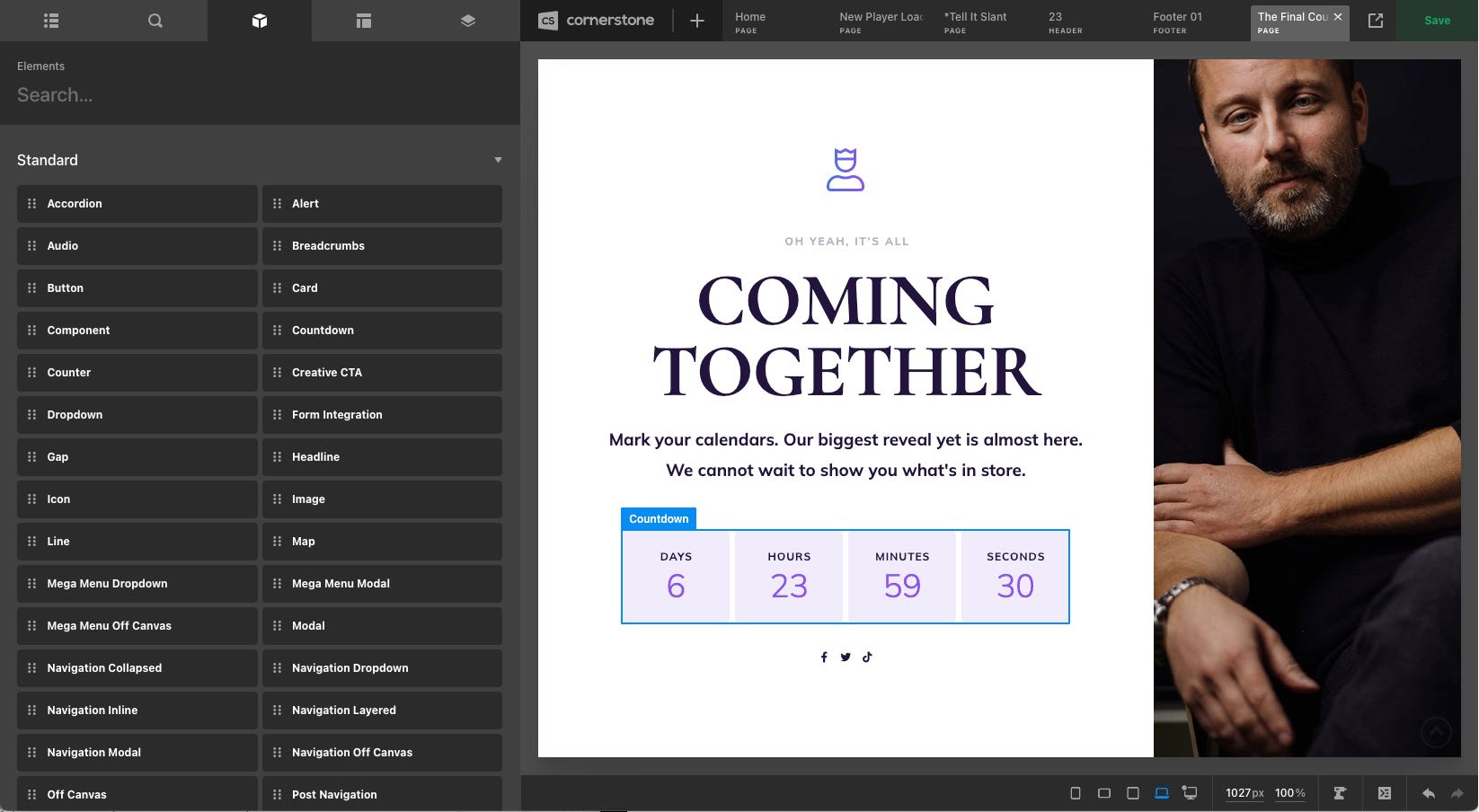 From concept to completion in no time Flat
Build your site faster than ever with over 100 fully customizable prefab elements including layout elements, standard elements, dynamic content elements, and Woo elements. But why stop there? Build your own fully custom, reusable elements from scratch using our component builder and save them to your element library.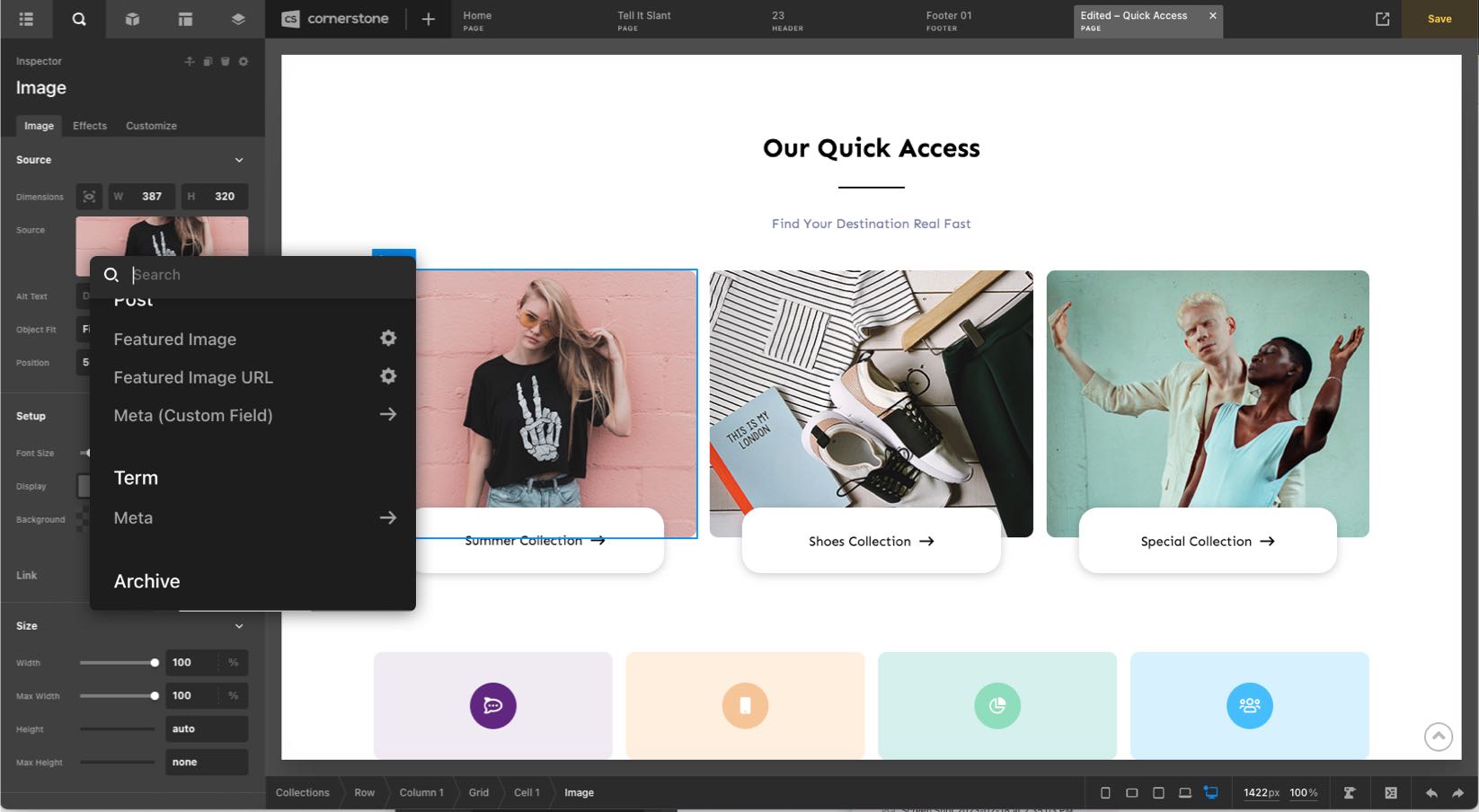 Getting complex never looked so simple
Easily build complex configurations that are capable of digesting data from throughout your WordPress site from core data (such as post meta and user meta) to Advanced Custom Fields and other third party plugin data. Then easily loop through your data with Loopers.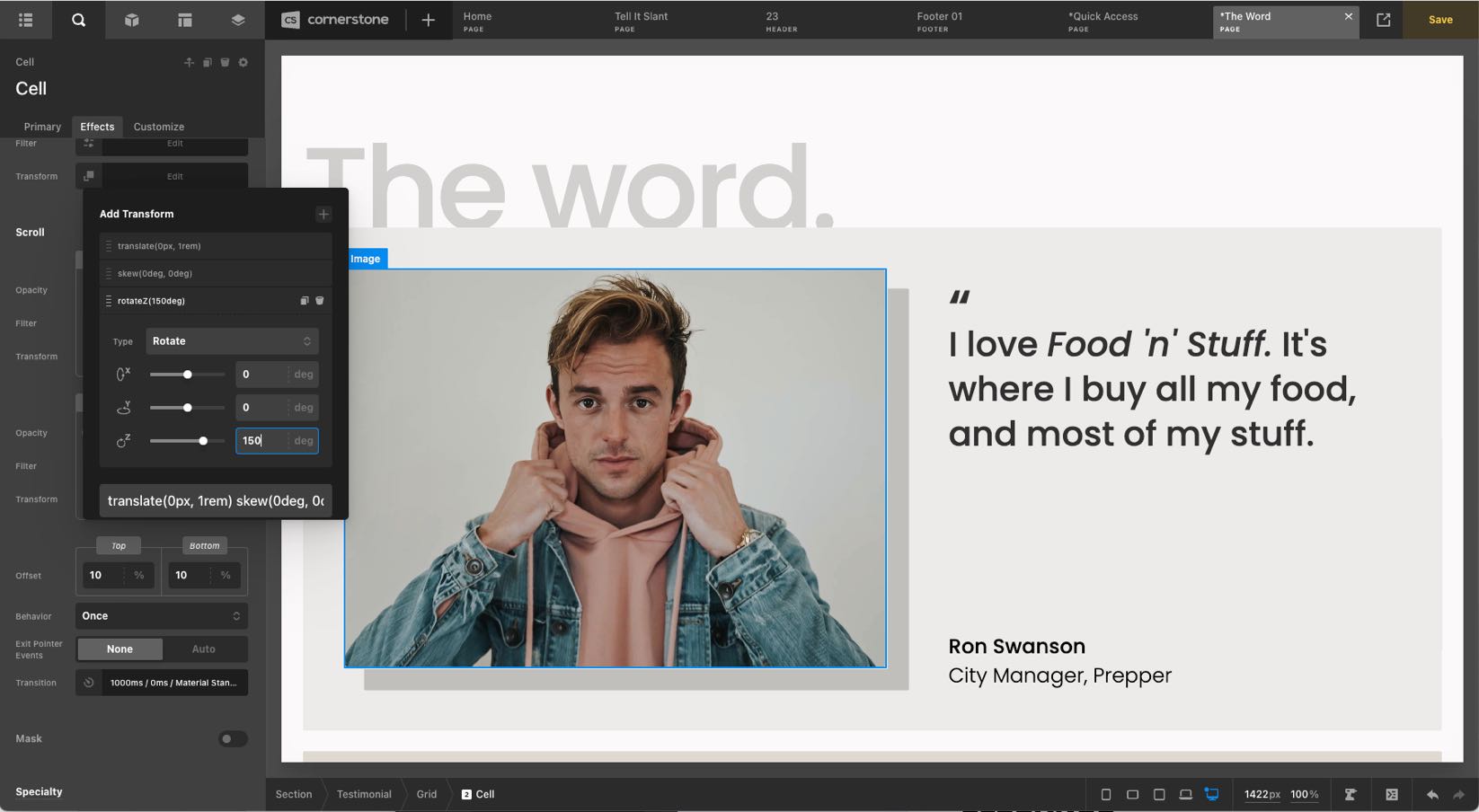 Don't just build, design with elegance
Effects, when done well, can help bring your design to life and enhance user experience. With Cornerstone's element-level effect controls, you can build compound effects adding filters, transforms, interactions, positional effects, masks, and even layer blending.