Hi Support,
I inherited a site that was built with cornerstone. I purchased the update so I can have the latest theme and have access to support. I am having an issue with the "Recent Posts" that display on the homepage.
(I was limited to how many links I could provide since I was new)
When I attempt to edit the page it provides only basic options that seem pretty straight forward. However, when I change the category name to that which has my recent post, nothing happens.
Here is the first example that shows what is displayed with the category "Services".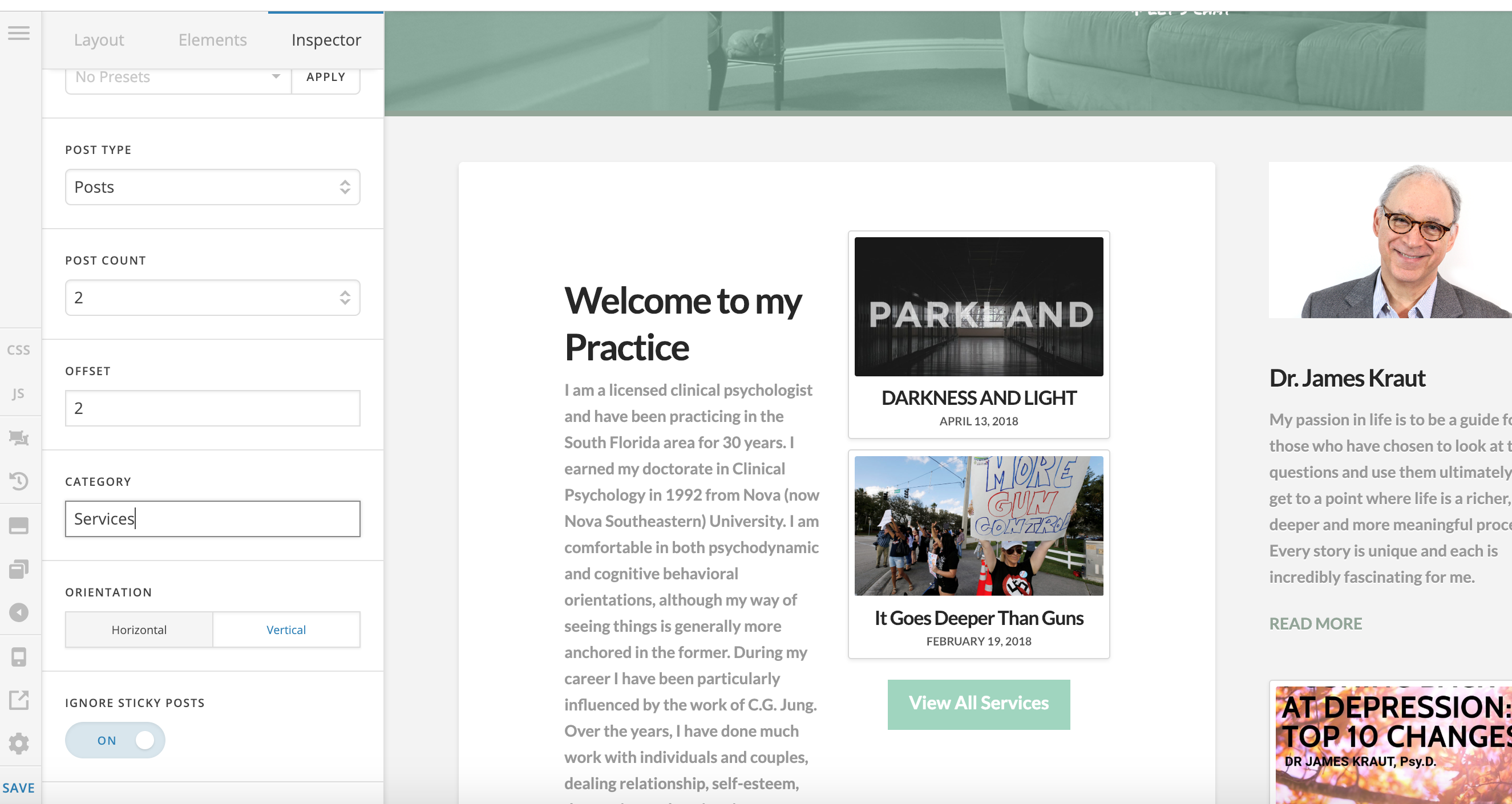 Next when I try to change the category to "News" which represents my newest post nothing is displayed.
I have tried changing the slug to the same category. I have tried saving my new post with the same category type as the others using the category "Services" and the post still doesn't show up.
Any help would be greatly appreciated.
The site url is https://drjameskraut.com
Please let me know if you need site admin access and I would gladly provide it in a secure manner.
Thanks again,
Ray