Hello everyone. We'd like to share a concept sketch of the template manager so as to get feedback from the community. This will be the feature that allows you to save, export, and re-use your design assets in Pro and Cornerstone. First off, a few things to keep in mind.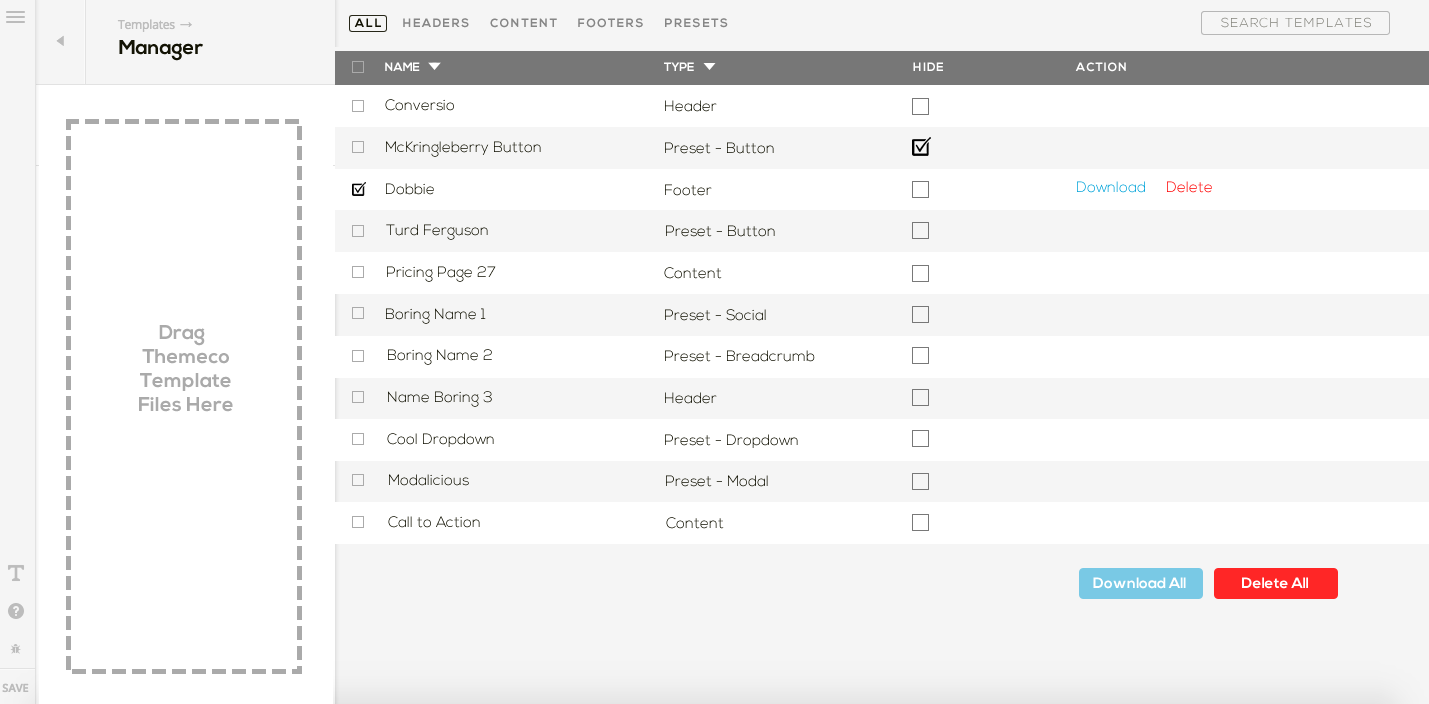 This is a design draft not necessarily a final rendering. Open image in a new window.
The word "template" will be applied to headers, content, footers, and presets. So you will create a "header template" or a "preset template" in your respective builder. Legacy "blocks" and "pages" will be "content templates" in the new template manager.
Global Blocks will not be a part of the template manager. We have some ideas for how we will address this but it is not a part of this discussion as it will require a separate interface to administer something site wide like that.
The default state when you create and save a template is that it is ACTIVE. If you want to HIDE a particular asset from showing in your builder you would go to the template manager to do so. The thinking here is that you may not want everything you have created or downloaded to be active in your workspace but it still needs to be represented somewhere on your site. Think of the template manager as a staging site of sorts for your design assets.
Beyond that, we welcome your ideas and feedback. While we won't be able to accommodate every request, we do want to hear your thoughts (if you have any). At present we feel we're about 90% of the way there with the overall scope and are looking VERY forward to everyone seeing how this will bring a lot of the powerful new options together.